Welcome to Merry Christmas Trees website!
Merry Christmas Trees supplies real Christmas trees to the beautifull Sunshine Coast since 2009.
Christmas is the special time of the year and the Christmas tree is the ultimate symbol of it. In Merry Christmas Trees, we strongly believe in the custom of erecting a real tree, since the plastic alternative just doesn't work for us. If you never tried a real tree before, we would like to warn you, because once you go real, you will never go back to plastic. We don't say it's hassle free, because the real tree does drop some needles, but the scent of the tree, which will fill up your house will create unforgetable atmosphere, which the plastic tree simply can't do.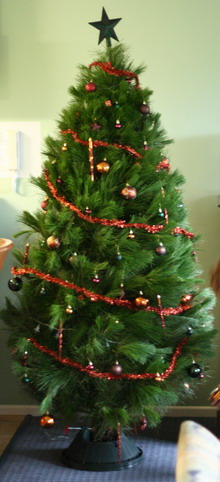 The trees have arrived!
We would like to inform you that the first batch of Merry Christmas Trees for 2012 has just arrived in our stall
@ Unit 29, 82 Sugar Road in Maroochydore!
Business hours
Mon - Fri 11 AM - 5 PM
Sat - Sun 9 AM - 2 PM